How to Freeze Your Credit and When to Do It?
In 2021, the Federal Trade Commission received 2.8 million fraud reports, and about $5.8 billion in losses were recorded. It's, therefore, a good idea to know how to freeze your credit, which is one of the best ways to protect yourself from fraud and identity theft. That's why we prepared this helpful article with all the essential information about freezing your credit and when to do it.
How to Freeze Your Credit?
To freeze credit, you must send requests to all three credit bureaus. There's no way to do it at once. Each application needs to include name, date of birth, address, a copy of a valid ID, social security number, and proof of address.
As of September 21st, 2018, putting a freeze on your credit is free of charge. So, there's no need to make a payment anymore.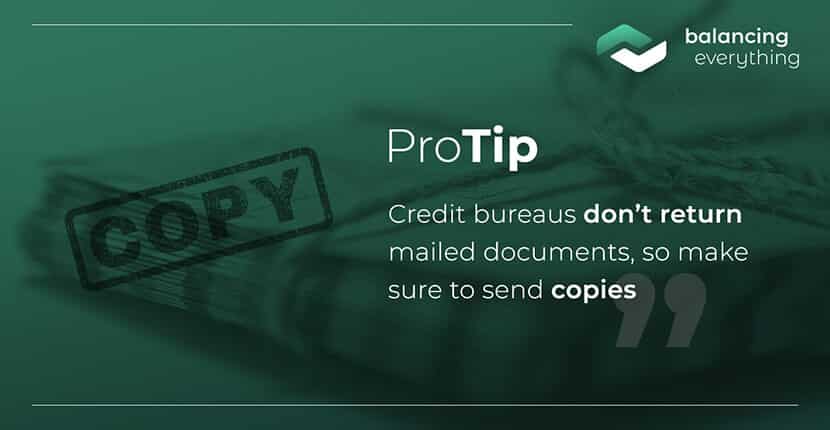 How to Request a Credit Freeze?
You must request a freeze with all three credit bureaus separately. While each has its own procedure, they are similar and require that you submit a request via mail or phone. You will be asked to provide your personal information, proof of address, and social security number.
For freezing your Experian credit, you should contact the Experian Freeze Center. Through its page, you can freeze or unfreeze credit as well as retrieve your PIN. The Experian Freeze Center also lets you grant creditors one-time access to your credit file. Calling 1-888-397-3741 or sending your request by mail are two other ways you can freeze credit score with Experian.
If you're wondering how to freeze your credit with the two other major credit bureaus – Equifax and TransUnion – they have similar procedures. Equifax's dedicated phone for placing or removing credit freezes is 1-888-836-6351. To reach TransUnion, just call 1-888-909-8872. Both credit bureaus also have dedicated web pages, enabling you to complete this action online.
What Is Freezing Your Credit?
In essence, it is preventing credit bureaus, lenders, and creditors from accessing your credit report. More importantly, this step protects you from fraud and identity theft because fraudsters cannot open credit cards under your name. You can lift a credit report freeze at any time.
What Is the Best Way to Freeze Your Credit?
You can request a security freeze online, via phone, or by mail. Each option has its pros and cons. For most people with access to the Internet, the online option is the best one. You don't need to leave your home, and it will take about an hour.
Those who aren't tech-savvy and are unsure how to set up a credit freeze online, can call or mail their request. If you call, you can expect to place or lift a credit security freeze within an hour. Using the mail includes some postal charges that not everyone is willing to cover. Plus, the credit bureaus process such requests within three business days rather than immediately.
What Happens When You Freeze Your Credit?
Once you freeze a credit report, nobody will be able to make a credit pull. Only you will be able to check your credit with the PIN provided by the credit bureau, leaving fraudsters unable to apply for loans or any other services under your name.
Please note that by freezing your credit, you restrict yourself from applying for loans, credit cards, mortgages, and new accounts. For lenders and other financial institutions to approve such applications, they must establish your creditworthiness. That's done by checking your credit.
How Do I Know That I Need a Credit Freeze?
An unauthorized hard inquiry on your credit report is the first indication of identity theft or fraud. If you notice a hard pull you never authorized, you should report it immediately. The best way to catch such inquiries is to monitor your credit regularly.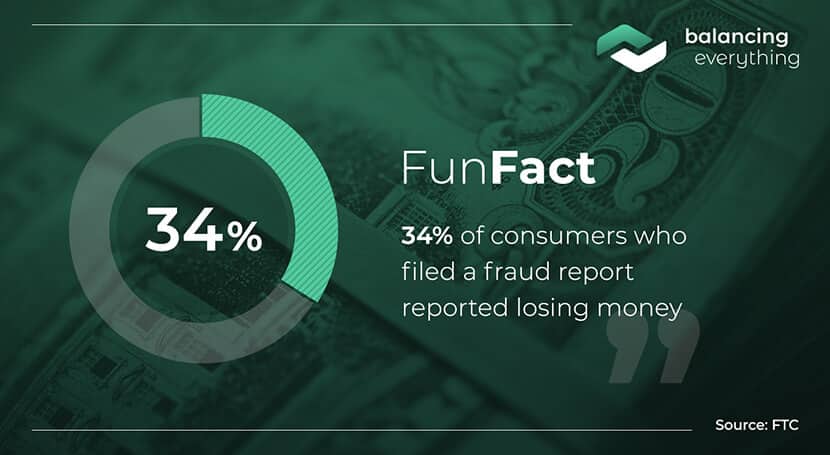 What Is Credit Monitoring?
Credit monitoring is tracking all the changes in your credit report. You can do this by yourself or by using one of the best credit monitoring service tools. Monitoring your credit reveals drops or improvements in your FICO score alongside new hard credit inquiries.
It's essential to track whether and why your credit grade changes. Unauthorized hard checks signal that someone was trying to get a loan using your identity. It's smart to perform a credit check at least once a year. As of 2020, everyone in the US can get 6 free credit reports per year through 2026 by visiting the Equifax website, in addition to the one free Equifax report (plus your Experian and TransUnion reports) you can get at AnnualCreditReport.com.
Can I Still Use My Credit Card If I Freeze My Credit?
Yes, your credit cards and bank accounts remain fully functional after you freeze your credit. You won't be able, however, to get a new credit card or open a new bank account. Both these services require a credit rating check.
What if someone has already gained access to your accounts or opened one under your name? They can also use these accounts without any issues. That's why you should monitor your score and contact any creditor that made a hard pull without your authorization.
Will Freezing My Credit Ruin It?
No, a freeze has no impact on your credit grade. It only affects your ability to get a loan, mortgage, and other services requiring a credit check. So, if you move to freeze your credit, you don't have to worry about damaging your good credit score.
The only credit score factors that affect your grade are payment history, credit utilization, hard inquiries, credit mix, and credit age. A freeze can help you maintain a healthy credit history. How? By preventing fraudsters from damaging your credit utilization ratio or authorizing hard pulls in your name.
Pros and Cons of Freezing Credit
Preventing fraudulent activities under your name is the most significant benefit. Being unable to apply for loans, mortgages, and a range of other services is the main drawback. There are several other pros and cons of freezing your credit that also deserve a mention.
Starting with the positives, credit freezes have been free since September 2018. They give you peace of mind by ensuring nobody can access your credit report. In most US states, these don't expire. So, a freeze stays active until you lift it. Also, for impulse spenders, it's an efficient way to prevent yourself from applying for new cards or loans.
What about the negative aspects? For starters, this measure isn't 100% effective. If an imposter already has access to accounts under your name, a security freeze won't prevent them from generating credit card debt. Also, the procedure takes time, and you must contact each credit bureau individually. This applies to both placing and removing a freeze on your credit.
What Is the Difference Between a Credit Lock and a Credit Freeze?
Freezing credit is a free service regulated by federal law that enables Americans to prevent third-party access to their reports. To lock your credit is like requesting a credit report freeze, but it's usually a paid service. Credit bureaus or credit monitoring companies offer this option.
Both the credit freeze and the credit lock make your credit report inaccessible. To lift a freeze, you need to use a unique PIN provided by the credit bureau. Credit locks don't have PINs, so they are much simpler to lift.
Can I Open a Bank Account with a Credit Freeze?
No, it's not possible to open a bank account while your credit is frozen. Banks must pull your credit report before approving you for a new account, and having a freeze in place prevents that. You, therefore, must unfreeze your credit before trying to open a new bank account. 
How Much Does It Cost to Freeze Your Credit?
A federal law made credit freezes and year-long fraud alerts free for Americans. This rule came into effect on September 21st, 2018. Before that, the cost of credit freeze ranged between $0 and $30. The price used to depend on state laws and credit bureau policies.
What Is the Cost to Unfreeze Credit?
The federal law that came into effect on September 21st, 2018, allows Americans to unfreeze their credit for free. You must contact the credit bureau and provide the PIN to remove a freeze. Before the federal law, credit bureaus charged about $12 for lifting a freeze on your credit.
Do I Need to Freeze My Credit?
If your credit reports are accurate and there are no unauthorized hard pulls, you don't need to freeze your credit. This step is recommended if you have a reason to suspect that someone is using your identity.
Some people take this step as a precaution. Still, putting a freeze on your credit takes time and effort. Plus, you will have to unfreeze it every time you want to get a loan, a new job, or a new rental agreement. So, it's best to avoid freezing credit without a justified reason.
Do I Need to Freeze All Three Credit Bureaus?
Yes, you must freeze your credit at all major credit bureaus separately. Equifax, Experian, and TransUnion all have dedicated pages where you can do this online. Alternatively, you can call their dedicated number or mail the request.
Is Freezing Your Credit a Good Idea?
It depends on why you want to take this step. If you have a reason to suspect that someone is trying to use your identity, freezing your credit is a must. It, however, is not recommended if you don't have such suspicions. 
Can I Freeze My Credit Online?
Yes, all three credit bureaus have online portals that let users place and remove freezes. These can also be used for setting fraud alerts. Such portals are user-friendly and have detailed instructions.
How to Freeze Credit Reports of a Spouse or a Child?
Each credit bureau provides information on the process of freezing credit of a spouse, child, parent, or deceased relative. The process is similar to that of freezing your own credit. You must pass the verification procedure by providing yours and the person's details.
The necessary documents usually include your data such as government-issued ID, birth certificate, social security card, and proof of address. Also, you must provide proof of your relationship with the person such as a marriage or birth certificate. Finally, you should be able to give the other person's social security card and personal details as well.
Please note that putting a freeze on your credit won't result in an automatic freeze of your spouse's credit report. Both must be done separately and with all three credit bureaus.
What Does a Credit Freeze Do – Final Words
A credit freeze is a proven tool for fighting identity theft and fraud. You can place it for free and remove it within an hour. There are both pros and cons of freezing your credit. Not only can you protect your own identity but also the identity of your loved ones.
So, whether this is the right step for you or not depends on various factors. Still, it's good to know how to freeze your credit when you spot any suspicious activity on your report. After all, this single action can save you lots of headaches and unwanted debt down the road.